How to create Magento 2 Configurable Products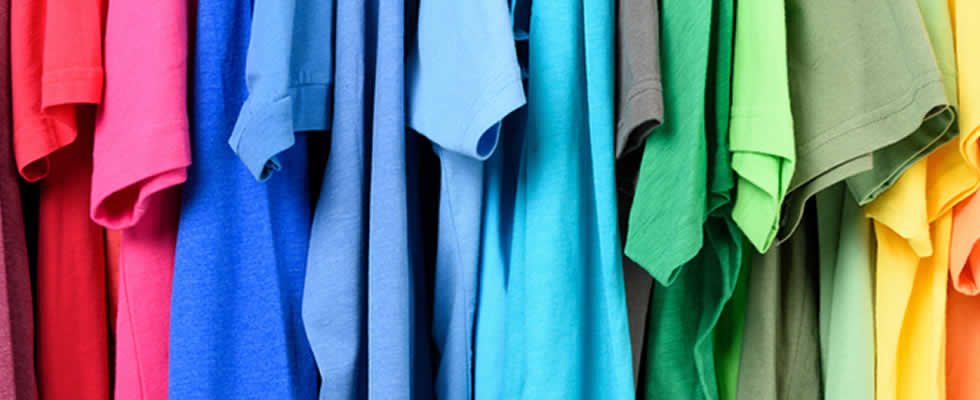 Creating Configurable Products in Magento 2
In Magento 1 creating a configurable product was a time consuming job. We made this a little easier with our Easy Configurable Products Matrix extension. In Magento 2 the proces of creating Configurable Products has been improved significantly. In this short tutorial we will show you step-by-step how to create configurable products in Magento 2.
What is a Configurable Product?
You will probably have shopped for clothes sometimes. Clothes come with multiple attributes, such as size and color. To sell such products and let your customers select proper size and color in Magento 2 you use Configurable Products. Custom Options for size and color is also possible, however, if you decide to do so, you will not be able to control the stock for each product variation.
For example: You have 8 red t-shirts, and 16 blue t-shirts. With configurable products, Magento 2 knows precisely when each variation runs out. With simple products with custom options, you will have to continuously monitor each order and make manual adjustments to the product options. This is the main advantage of configurable products: Independent product variation inventory management.
How does it work? A configurable product is often called parent, because you assign simple products (children) to it. These simple products act as the configurable product variations. Each color is a separate simple product, that is assigned to the configurable one. Whenever customer selects a variation and adds it to the cart, they actually purchase a simple product that has been assigned to the configurable.
How to create a configurable product in Magento 2?
Creating a configurable product in Magento 2 is basically the same as with other product types, with the exception of Configurations Section. In this section you assign or create simple products that will be the children of the Configurable Product you are creating.
Step 1 - Creating the configurable product
Proceed to the Catalog > Products and click Add Product > Configurable Product.
* IMAGE *
Step 2 - Creating the simple associated products
Fill in all the attributes just like the way you create a simple or other product. Then proceed to the Configurations Section and click on the Create Configurations button.
2.1 Select the attributes
After you have done that you will see a list of all the attributes that can be used to create the associated simple products. Select the ones that you want to use.
* IMAGE *
Click Next to select or create the attribute values
2.2 Attribute values
* IMAGE *
Here you can select all the variations that will be available for your configurable product. By slecting all the variants that are available you will create a set of simple products. Let's say yopu select 3 colors and 5 sizes. This will result in a total of 15 products (5x3).
2.3 Images and price
Here you set how you want images, prices and quantity applied to the created Configurable Product variations (simple products).
Apply a single set of images/prices/quantity to all SKUs – if you know that you have a single number for all the values.
Apply unique images/prices/quantity by attribute to each SKU – if you have different prices for different attribute values;
Skip images/price/quantity at this time – if you want to skip this section, and apply images/price/quantity once the variations are actually created, from the product catalog.
Click Next
2.4 Summary
Here you will see an overview of which Configurable Product variations (Simple Products) will be created.
Make sure that everything is Ok in this section. If you are not satisfied with the created products, you can always click Back button, to return to the previous steps. If everything is correct – hit Generate Products button.
Step 3 - Simple products are created
Now you will see the just created set of simple products that will beassigned to your Configurable Product. These variations are not visible individually, meaning they will not be available separately in your product catalog. Instead, these products are used to add options to the Configurable Product. While still at the Configurable Product creation screen, you can quickly edit variation names, SKU, price, quantity, weight, images, or if required remove them and create new variations.
Step 4 - Saving the configurable product
When you are ready with the variations click Save button to create the Configurable Product. If you have added new attributes and values, you will be asked what do you want to do with these new attributes.
* IMAGE *
That is all there is! You have just created a Configurable Product. How does that show up on the frontend and what things can you do to improve?
But what can we do yo get the most out of your Configurable Products
Magento 2 by default doesn't handle switching of the Product attributes like name, sku, description etc. very well and also it is a strugglke to setup Tier Pricing since you will have to set that up at the simple product. This means you will have to go through each simple product to make use of the Tier Pricing functionality.
Well there is only 1 thing you need to do to get the most out of your configurable product and that is to install our Magento 2 Configurable Products extension.
Best4Mage Magento 2 Configurable Products extension
The most complete and affordable extension available!
Dynamic attribute updates from simple products
Configurable products use simple details is the ultimate extension because your customers can see all details of a selected option without page reload. The extension automatically updates all product attributes, page URL and also descriptions. Product content will be updated per selected option. After enabling this Best4Mage extension the following fields will update to the value of the simple associated product:
The URL represents the URL of the simple product. SEO friendly URL's are generated for each simple product.
Product name of the associated simple product.
Price, special price and tier prices. Extension supports advanced tier pricing. See below for more info about this great and unique feature.
Stock Status and SKU of the associated simple product.
CPSD offers unique and user defined preselection. Promote the product variantion you want!
Short description of the simple product.
Quatity increments. Position is also selectable in the settings of CPSD.
Long Description
More Information TAB support. Attrubtes that show up in this TAB will switch to simple product values.
Meta Information will switch to values set at the simple products. Great for SEO!
All the above fields can be easily activated in the global settings of the extension. We want it to work with every template therefore we have created an option to set your own selector for each element.
We have paid special attention to the switching of URL and Meta information as a result you will notice an improvement on SEO for configurable products.
Dynamic attribute updates on Magento 2 listing or catalog page
Unlike other extensions that handle configurable products for Magento 2 our extension is also active on the listing page. Easily show your lowest price for the product variant here and show tier pricing when available. This feature will drastically change the way customers interact with your website. It will boost click through and SEO.
When a product selection is made the price will represent the price of the simple product.
If tier prices are set at the simple product that is selected an "Offer" link will appear. The "Offer" text can be set at the configuration.
On initial page load a price range is shown. This can be set in the format From....To.... or Between....and....
When hovering the "Offer" link a tier price tooltip will show up.

This listing page feature will also change the URL underneath. When a selection is made on listing page and customers click through it will show the configurable product with the choice they made preselected.
Magento configurable products advanced simple product preselection
Boost your sales with our unique user defined preselection option. With this option you can preselect with the following methods:
No preselection
Lowest price of associated products
Specific value set at product level
First available simple product

This unique user defined preselect option enables store owners to present the most outstanding product hence draw customers to the products that you want to sell.
Generate and use unique SEO friendly URL's for simple products
Magento 2 configurable products use Simple Details automatically generates user friendly URL's for the simple products. Using this URL in frontend therefore automatically leads to the configurable product with the options preselected. Of course all with proper meta information, name, sku etc.
Magento configurable products advanced tier pricing
Tier pricing for Magento 2 configurable products is not easy to set up for all simple associated products so we have added our advanced tier pricing setup to this extension. Next to that tier prices are by default not based on total of variants in cart but on quantity per simple product. Our advanced Magento tier pricing will handle all these issues, you can:
Use specific tier price for all simple products. Just select a simple associated product at the configurable product to be used and it will take tier prices from there
If you want to use tier pricing set at simple products you can define 3 options to use:
- Price of respective simple product (Magento default)
- Highest price of all defined tier prices
- Lowest price of all defined tier prices
Grid look to highlight your tier pricing
Quantity autofill option creates checkboxes in front of tier prices when checked quantity is filled in automatically.
Custom appealing title above the tier price grid.