Best4Mage.com - Extensions for Magento 1 and 2
Magento Extensions by Best4Mage
Extensions that will make your store work for you! You can all find them at Best4Mage. Your customers will love it! We offer high quality paid and free extensions with your customers in mind. We specialize in plugins for configurable or bundle products. New is our Magento 2 Configurable Products use Simple Details or in short CPSD. The successor to our popular CPSP. Check out our Magento 2 Configurable Products Order Grid or our Magento 2 Mix & Match Fashion & More. Best4Mage offers free lifetime updates and support on all our plugins.
Magento extensions that will work for you!
All our extensions have been designed to meet Magento standards and al work greatly together and are compatible with the latest Magento CE versions.
It is finally there our Magento 2 Configurable Products use Simple Details. The successor to our popular CPSP Extension. This great module is packed with some unique features like: switching to details of Simple Products like name, descriptions, sku etc. It also supports URL and Meta switching (good for SEO) and comes with Advanced Tier Pricing.
Our Frontend Order Matrix Grid is the ideal solution for displaying Configurable Products, a must have for wholesale stores it is available for Magento 1 and Magento 2.
Do you want to show prices based on measurement or volume check out our Dynamic Product Price Calculator for Magento 2. Super easy to setup and use existing formulas or create your own.
Are you the owner of a fashion store and want to sell complete collections to your customers, check out our latest Best4Mage Extension. Mix & Match Fashion & More. A must have extension to boost your sales.
Next to that we have developed a
Pick and Mix extension for Magento 2
based on bundle products.
Our besteller (and we believe that it is the best in the Market) is our Configurable Products use Simple Price and Product Details (
CPSP
).
LATEST FROM BLOG
Best4Mage New, Tips & Tricks and Products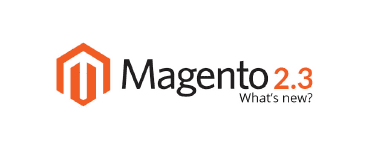 Magento 2.3 is almost available. Check out this Blog for new features overview....
Customer Reviews
This is great
A client sent me a mock-up asking for this layout exactly and I was able to easily customize it to their needs and implemented it seamlessly into their shopping cart.
Konstantinos C.
Great extension and Amazing support!
Ordered on Friday and installed the same day! I missed a setting for configuration and support resolved the same day on a Saturday! You cannot get better support that this. A great extension that does what it says and I would highly recommend it.
Gregg D.
Great extension
Great new extension for helping me to get the most out of configurable products.
Joeri